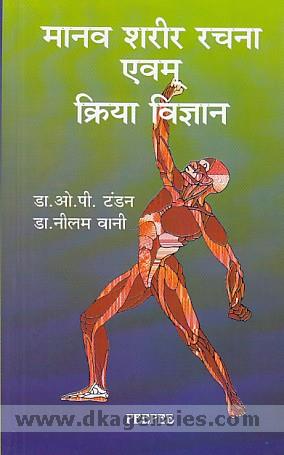 DK Number:
DKHIN-42711
ISBN:
8188867497
Title:
Manava sarira racana evam kriya vijnana /
मानव शरीर रचना एवम् क्रिया विज्ञान /
Author:
O. Pi. Tandana, Nilama Vani.
ओ. पी. टंडन, नीलम वानी.
Imprint:
Delhi : Paeepee Pub. and Distributors,

Physical Desc.:
455 p. : ill. ; 22 cm.
Year:
2010 (Reprint)
Price:
USD 11.60 (pbk.)
Language:
In Hindi.
Summary:
On human anatomy and physiology.
Subject Strings:
Human anatomy.
Human physiology.