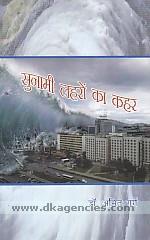 DK Number:
DKHIN-41532
ISBN:
9788185256498
Title:
Sunami laharom ka kahara /
सुनामी लहरों का कहर /
Author:
Amita Garga.
अमित गर्ग.
Edition:
1. samskarana.
1. संस्करण.
Imprint:
Dilli : Vidyarthi Prakasana,
दिल्ली : विद्यार्थी प्रकाशन,
Physical Desc.:
152 p. : ill. ; 23 cm.
Year:
2012
Price:
USD 15.10
Language:
In Hindi.
Summary:
On the affect on human life of tsunami waves with various problem.
Subject Strings:
Tsunamis.
Ocean waves.
Natural disasters.