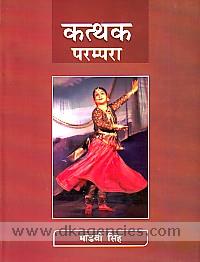 DK Number:
DKHIN-36996
ISBN:
8190598415
Title:
Katthaka parampara /
कत्थक परंपरा /
Author:
Mandavi Simha.
मांडवी सिंह.
Imprint:
Dilli : Svati Pablikesansa,
दिल्ली : स्वाति पब्लिकेशन्स,
Physical Desc.:
x, 245 p. ; 25 cm.
Year:
2010
Price:
USD 53.55
Language:
In Hindi.
Summary:
On the history of Kathak dance tradition in India.
Subject Strings:
Kathak (Dance)--History.
Dance--India--History.